Borrie's History
Family-owned and operated since 1938.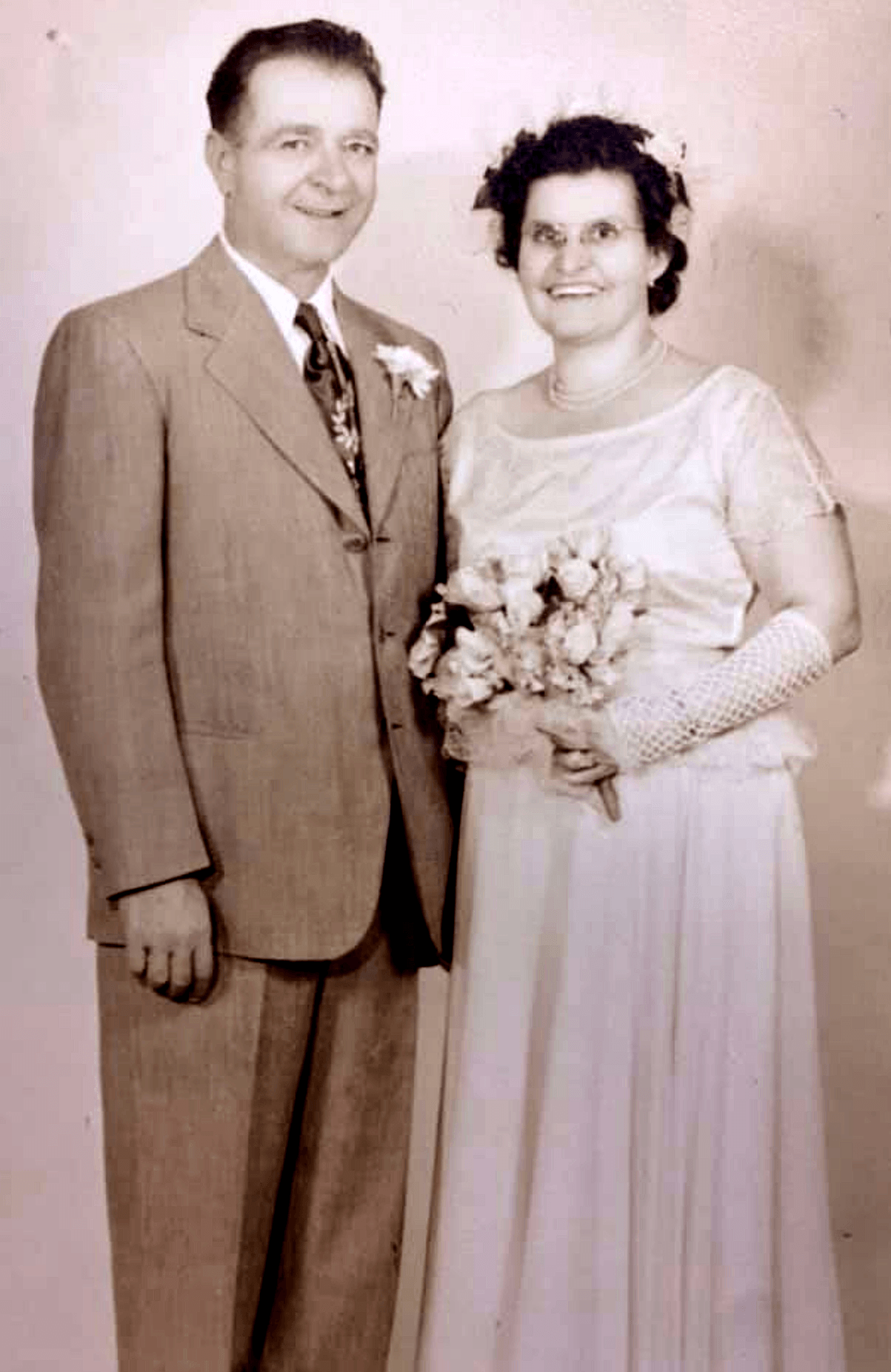 Emilo "Borrie" and Anna Grasseschi in 1938.
Emilio "Borrie" Grasseschi opened the doors of the popular Borrie's Restaurant and Lounge in 1938. Through the last eight decades, four generations of Grasseschi's has served its loyal customers through thick and thin.
In the last 80+ years, Borrie's has become well-seasoned. In 1956, the business relocated to the corner of 18th and Smelter Avenue and thrives there today. In 1990, current owner and granddaughter of Borrie, Debbie Thomas, expanded the dining room to double its size. While the building changes have been subtle, so has the changes to its devoted staff. Many Borrie's employees are either from the family tree or have been working there for anywhere from 30 to 50 years.
The longevity of Borrie's staff is only outmatched by the longevity of its customers. Some have been dining in the restaurant their entire lives. The dress code and attitude is "come as you are" with people in their best-dressed to jeans and a t-shirt. Borrie's is a community institution and a true Black Eagle landmark and experience.
The restaurant stays committed to quality and consistency. Every batch of spaghetti sauce, soup and salad dressing follows the same decades-old recipes. Right up there with their spaghetti sauce secret family recipe is their hand-rolled raviolis. They're popular too, with 3,000-4,000 being made each week!
The love of Borrie's through the generations has even expanded beyond its doors. Limited menu items are available for shipping (yes, the sauce for sure!) and enjoyed by the displaced customers longing for a taste of home and a family legacy in each bite.
Borrie's remains a testament to enduring values, great food and family ties that will never go out of style.